www.webx.dk Start page


OZ2CPU Thomas Scherrer Homemade Rope Ladder
Homemade Rope Ladder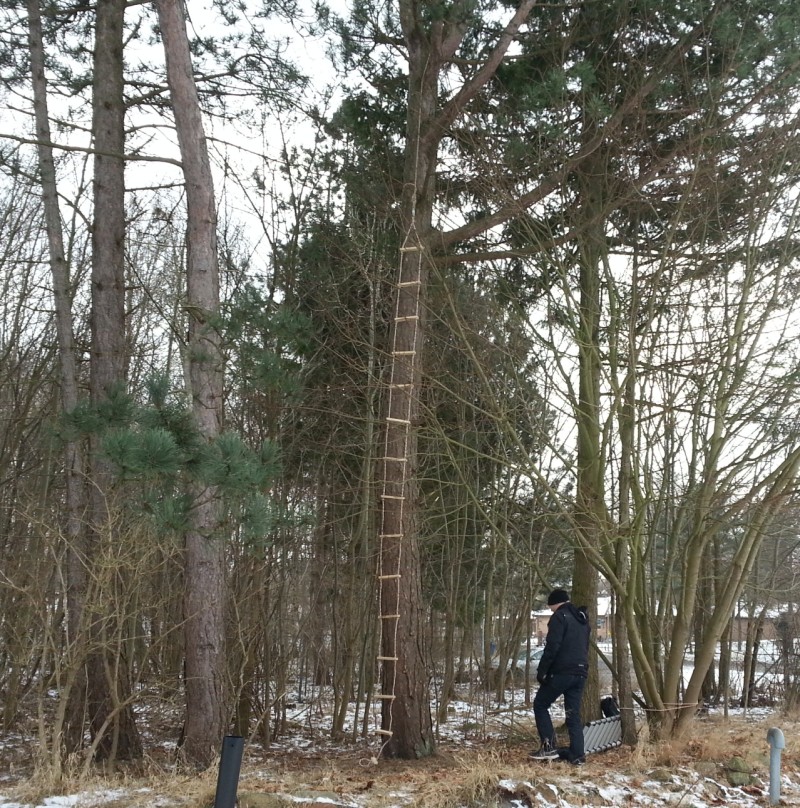 Set up for easy access to a cache in tree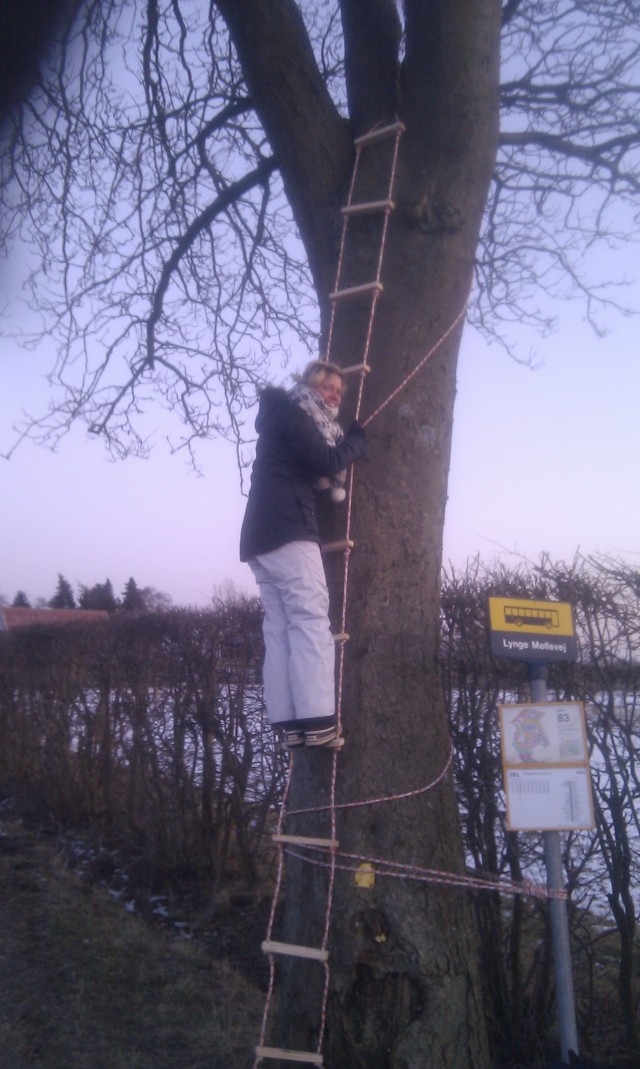 Note a part of the ladder is tied to the tree, this makes it very stable and easy to climb on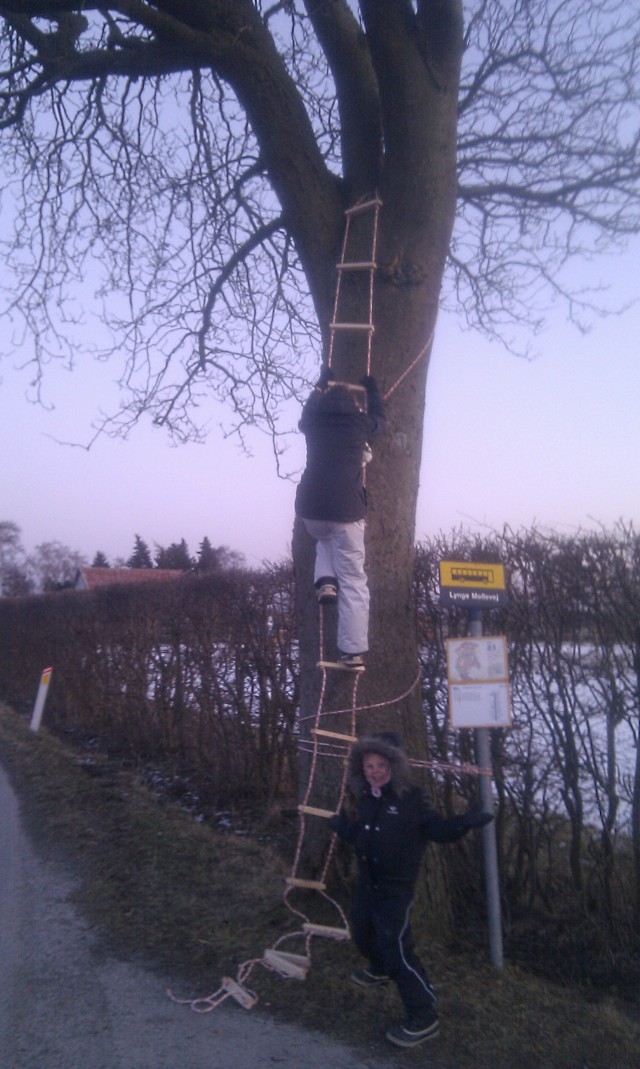 No problem
-----
Construction Details
Rope Nylon cheap quality, a bit stiff type 10 mm, (55 meters cost 60DKR, about 10$)
Carabiners, you need at least two, use good quality
Step to Step distance : 360 to 370 mm
Board width : 49 mm
Board Thickness : 24 mm
Board cut out length : 255 mm
Drill Holes : 10.5 mm
Hole to Hole distance : 220 mm
useable space to step : 210 mm
Number of steps : 15
Length from first to last step 5.5 meters

Construction Pictures: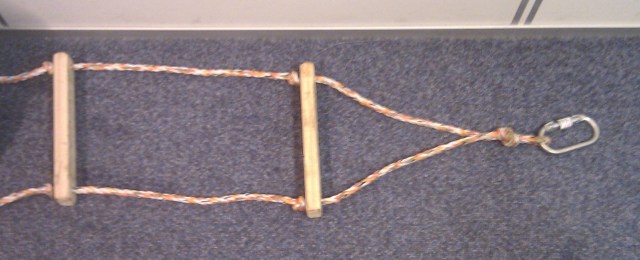 Top with carabiner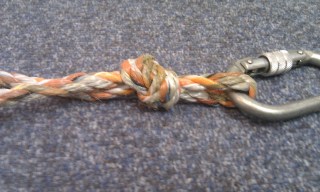 Note the knot holds the carabiner in perfect centre, make it stable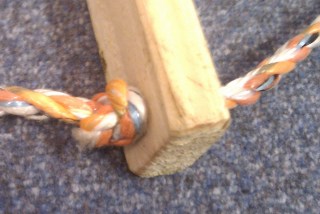 Each step, just one normal knot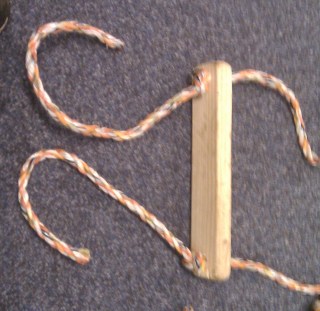 I left a litte bit rope, in case the design was too short..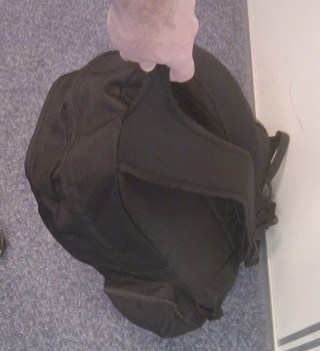 The rope ladder AND 20 m rope, with carabiners in each end, AND flag line and throw bag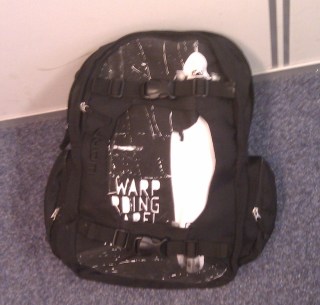 All is in here, compact light weight, I could easy go arround all day with this
-----
A few more robe ladder in use pictures:


it was a bit tricky to throw the lead-bag into correct spot. Me inside the bridge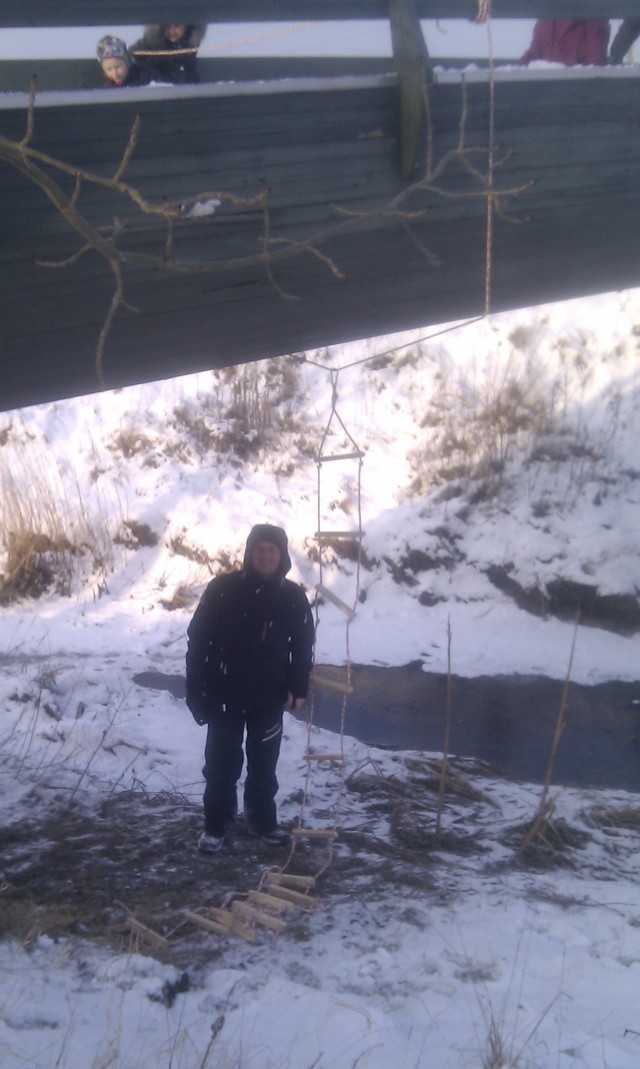 Here is a REALLY wierd way to use it, to get up under a bridge,
where there is no direct way to throw the line over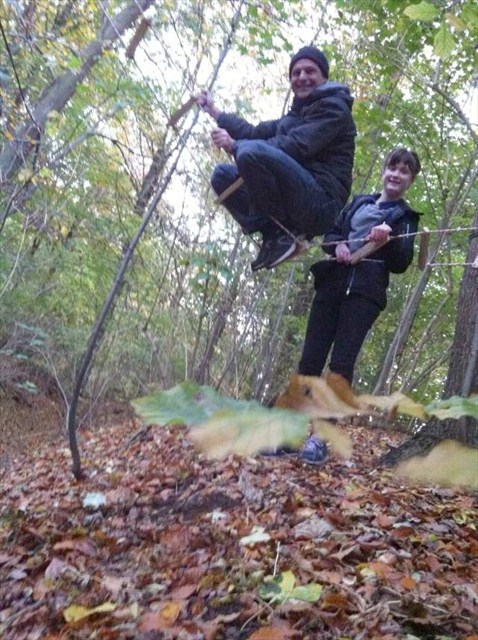 It is also possible to tie it up between two trees, and crawl over a gab to fetch a cache hanging in a thinn wire.
-----
After word:
a robe ladder is NOT a safety equipment !!
if you get up hight, use extra protection to make sure you can not fall down and get hurt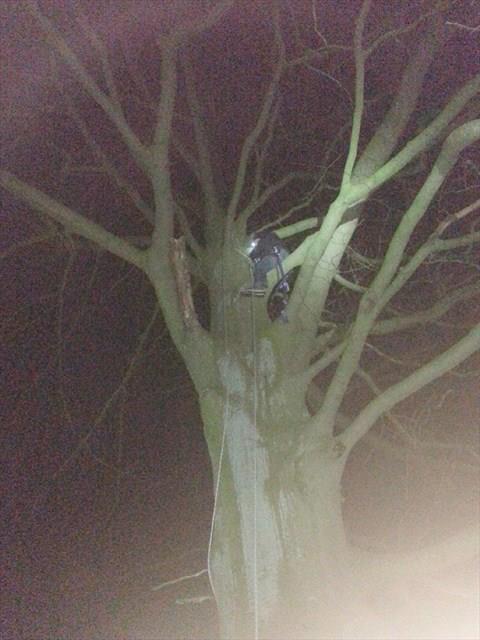 This is NOT a thing to do with a rope ladder !!
but with a full set of real climbing equipment.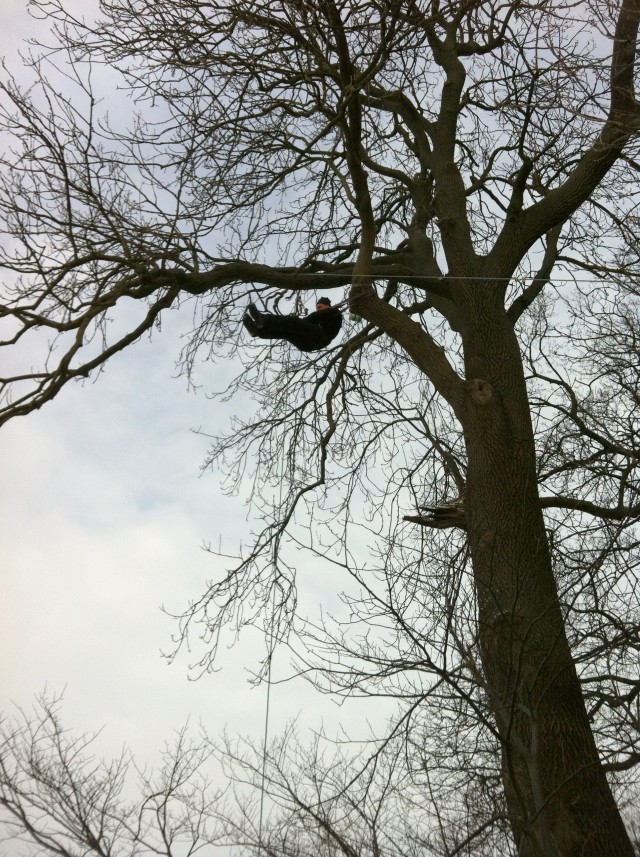 With real climbing equipment, there is no max height, well ok depends on rope length you got.

This page dated: Jan 2013 - Thomas Scherrer OZ2CPU