Digital Wattmeter Parts Cost Info
LCD Display 152 Kr.
AD8307 Input IC 100 Kr.
PIC16F876 ?? Kr.
DIAL Encoder 20 Kr.
All SMD parts 15 Kr.
Printed circuit board set ?? Kr.
Money is in Danish Kroner.


I dont have any more PCB's on stock sorry. So please dont ask me for components I dont have them on stock.

this wattmater project is pupliched in the Elektor Magazine Oktober 2002.
they will sell a new and improved PCB. They will also sell the micricontroller programmed.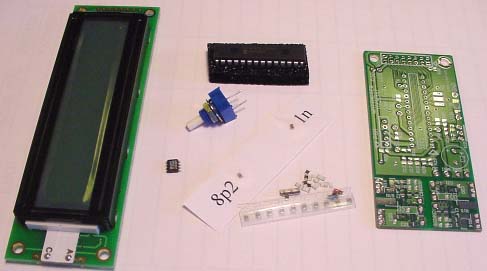 See topside PCB - See bottom side PCB
You need extra: powerplug, BNC or N or SMA, switches, 7805 regulator, a box.
Check the component list to see what you need.