www.webx.dk Start page



OZ2CPU Radioamateur mainpage




My own private Morse key collection





KEY 7

Key no7, is a German key from the 2nd world war.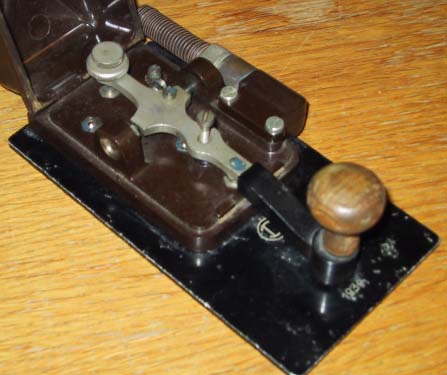 On the bottom plate and on the inside is written 1934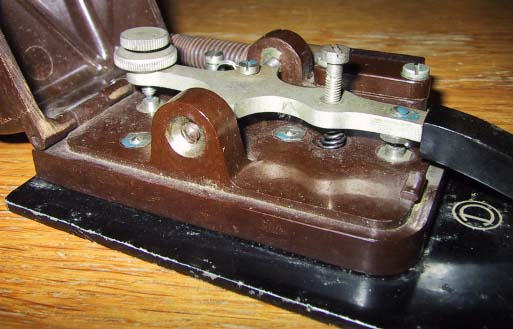 This screw on the spring adjustment is not original I guess.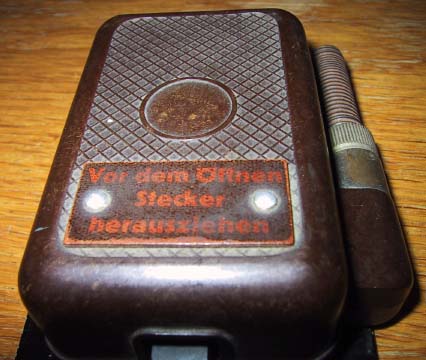 On the top cover is written: Vor dem Öffnen Stecker herausziehen
Translated to English: Pull plugs out before opening
on some German transmitters the keying wires was controlling high voltages !