Start page


PC modifications mainpage



Motherboard Power supply HOT !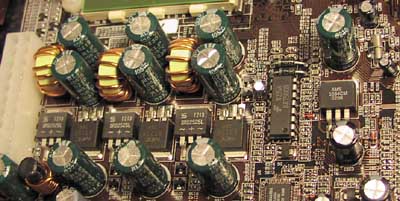 The low core and bus voltages are made using two switch mode regulators.
due to the high current load they are really wasting alot of watts and getting super hot.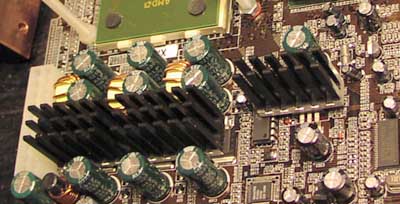 I took an old CPU heat spreader and cut it to fit on top of the FETS and Diodes,
Then I used Alaldite to glue them in place, now they are much colder and ife time has been secured.
This is also a good modification to make, when you are changing the complete cooling system into watercooling.
Now the air flow inside the case is almost none, due to the fact that all other heat generating parts are watercooled.
Then the temperature on this powersupply would have been too high, maybe it will be defect after 1-6 month nobody knows.
Free counters at counter.digits.com