www.webx.dk Start page


MY little Radio Controll page

Multiplex cockpit trainer and student set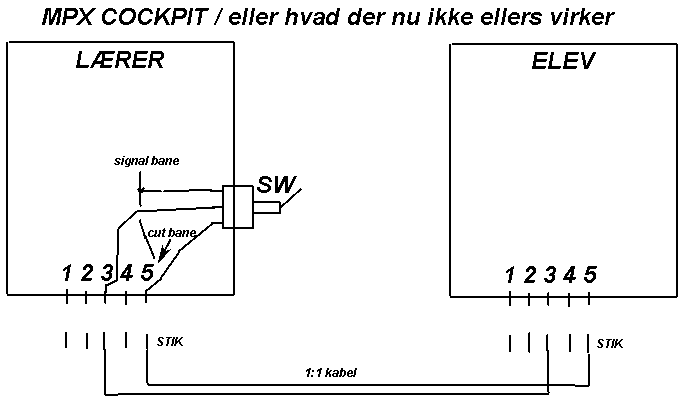 Use two cockpit transmitters or what ever you have available.
The student transmitter is unchanged, the track to pin 5 in the connector must be cut in the trainer
From the cutted track solder the wire to one side of the switch, added the other wires as drawn,
mount the switch so it is fast and easy to activate while you have both hands on the sticks !
The switch is a normal 2 position type.