www.webx.dk Start page



OZ2CPU Radioamateur mainpage



Homemade electronics Stuff old and new



Homemade multi purpose IO board atmel AVR Mega
This PCB I designed was made not only for DMX projects but more like a multi function IO board,
so I can use it for almost ANY project using this one pcb.
main features listed here (functions are depending on population and software used)
mega48-88-168 smd or any other atmel cpu with same pinout
28 analog inputs
upto 32 digital inputs
or any combination, all inputs can also be digital outputs
1 opto coubler input
1 opto coubler output
1 x RS232 port for direct PC connection
1 x RS422 or RS485, both can be populated at the same time, and selected wia jumper
1 x serial 5V levels, accessed via centre pins in the jumper
1 of the 4 x ICD10 io-ports can drive 8 LEDS directly
supply voltage measureing for battery level indication or alarms
ISP programming connector, the normal 6 pin
PPM in/out for RC servo or RC system projects
Powersupply is both low drop and fully reverse protected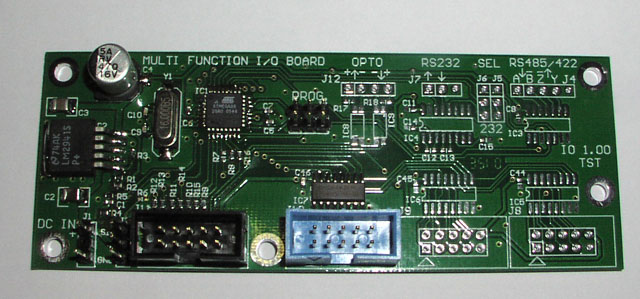 only some parts mounted here, for a simpler project


The PCB layout screendumb.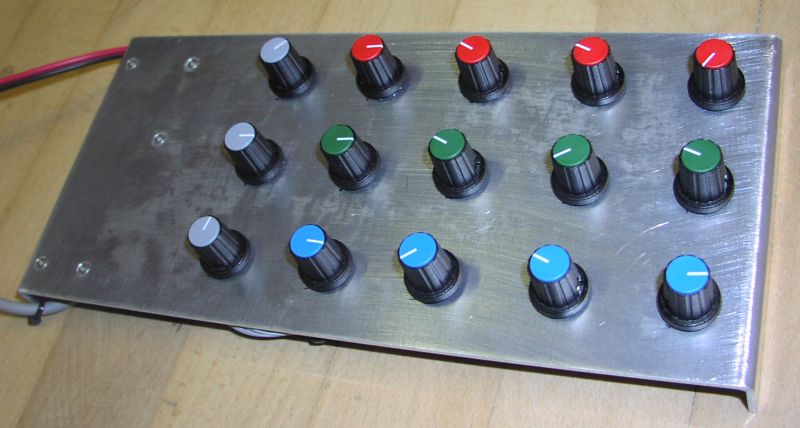 Here a 15 signal DMX project, with standard RGB spots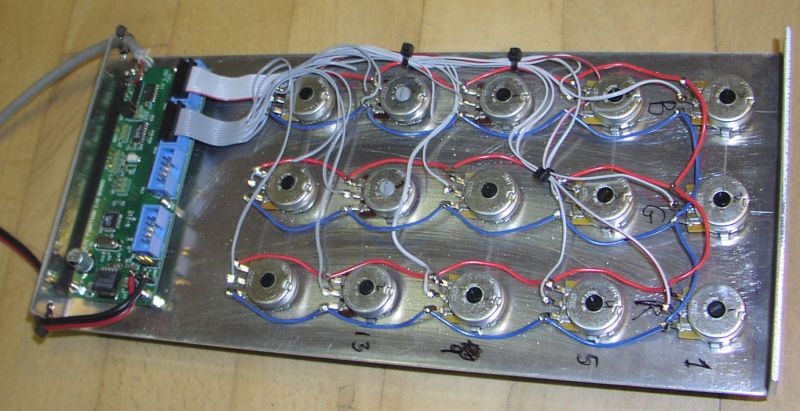 more parts are needed on the pcb to handle all the analog input signals.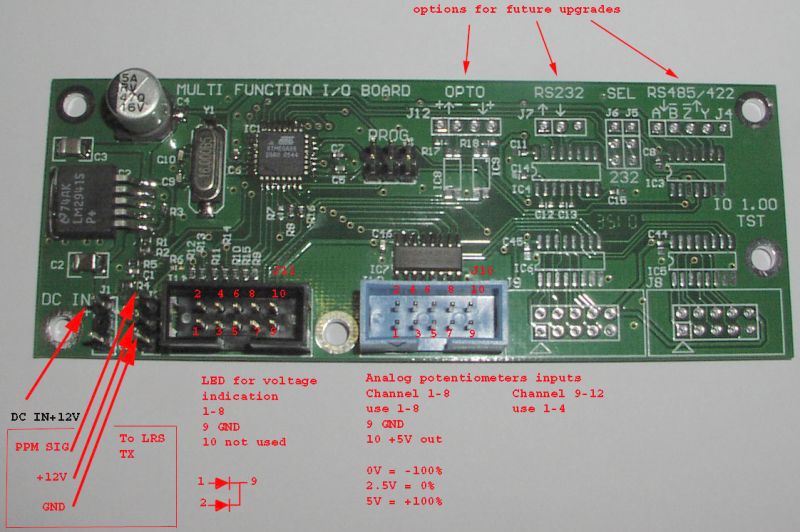 Here same board was used to create a custom RC main controller, with PPM signal output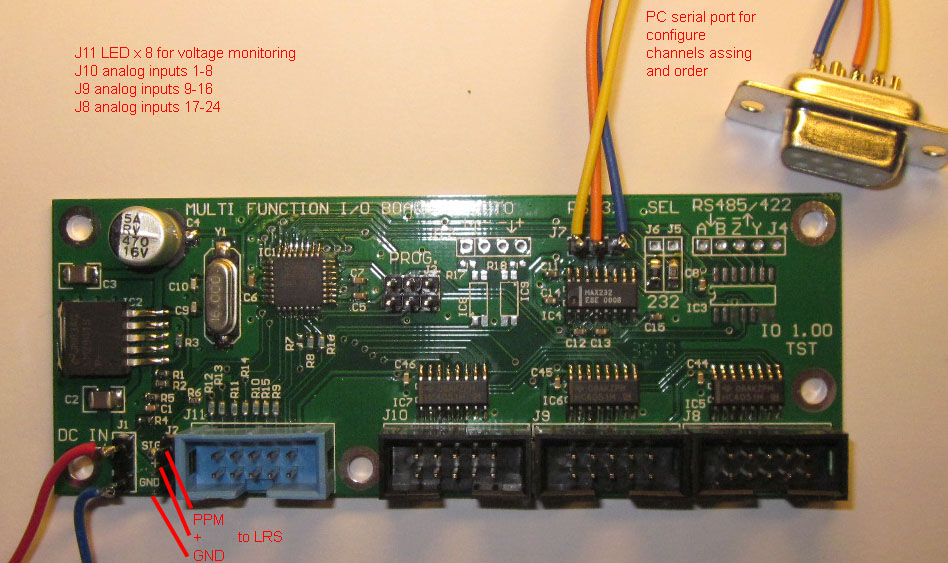 custom RC main controller, with PPM signal output, this version is now user configured using serial port
For remote controlled Robots, FPV, UAV, can also be used for normal planes, but only for one model !
no model memory !! it was not designed for normal RC planes.