www.webx.dk Start page



OZ2CPU Radioamateur mainpage



Homemade electronics Stuff old and new



Z80 NICD NIMH Computer
Hardware made by me, Software by Kenny Andersen and me.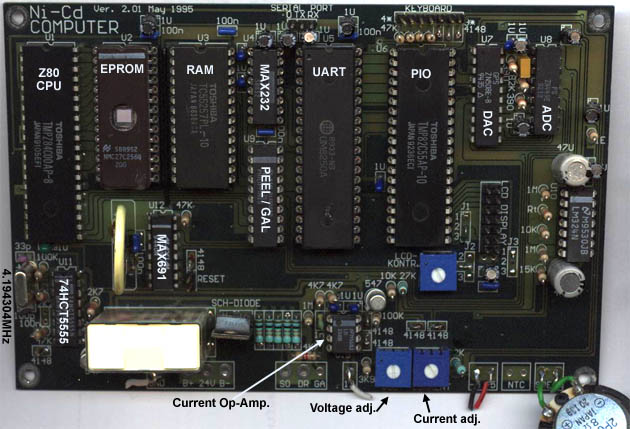 The full mounted PCB, top view. This PCB is from May 1995, but we did play arround with this project from 1993
Features:

Battery charge and discharge. Automatic or manual condition.
Current: 50mA to 1275mA. (5mA resolution)
Amount of battery cells: 1 to 10 (1.2 to 12 volt)
Battery capacity: 50mAh to 9999mAh (optimized around 500mAh to 1200mAh)
Voltmeter : 0 - 25.5 Volt (100mV resolution)
Capacity measurement precision: 1% @1A discharge.
Battery backed up system and data memory, lithium 3V.
LCD with 40 characters in two lines, with fluorescent back-light.
12 digit keypad input.
Serial port, control it by a remote PC or terminal. Baud rates from 1200 to 56000 ( this software is not complete yet)
Data-Bank with capability of storing battery-settings and last 10 capacity measurements, of up to 100 different batteries. Ideal for hobby clubs with lots of batteries: Write a number on your battery and store the data of the battery (mAh, amount of cells, desired discharge current and desired charge time) in the memory.
Audio Alarm in case of wrong battery polarity.
Password protection, anti theft system!! You can set up a time to use the unit before the password is needed again. No worries lending it out to a stranger. After a user defined amount of time, the unit is password locked.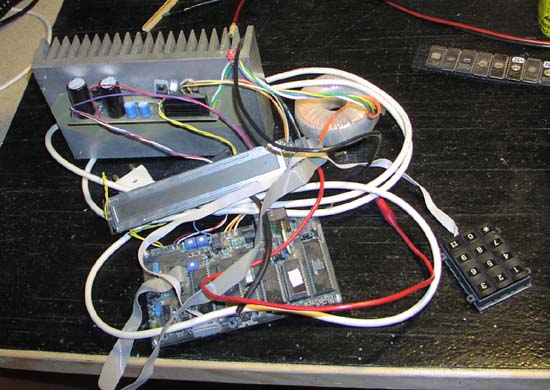 I found this nice charger again in 2003 in a box.. it still worked.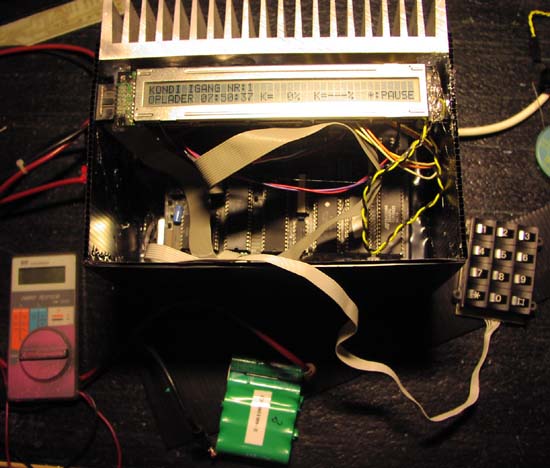 I really needed this charger right now, so I just glued some plastic plates into a case with hot-melt glue.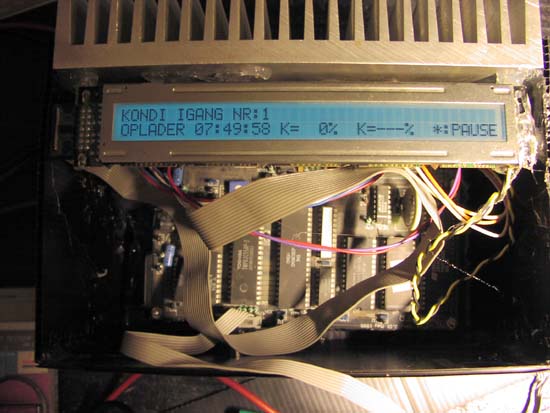 The large display has a nice weak light for night use.
Here it is charging and displaying the remaining time, in a condition cycle.


Here it is discharging and displaying capacity in percent and battery voltage.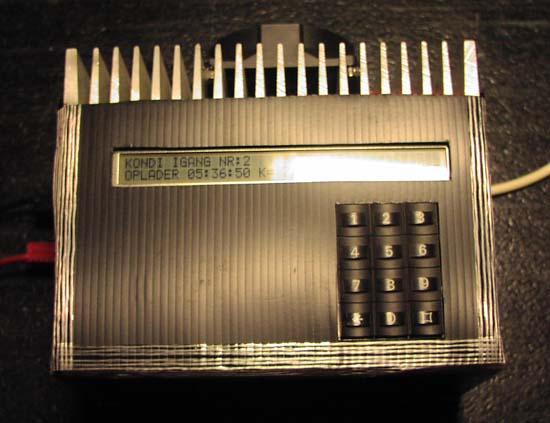 Case done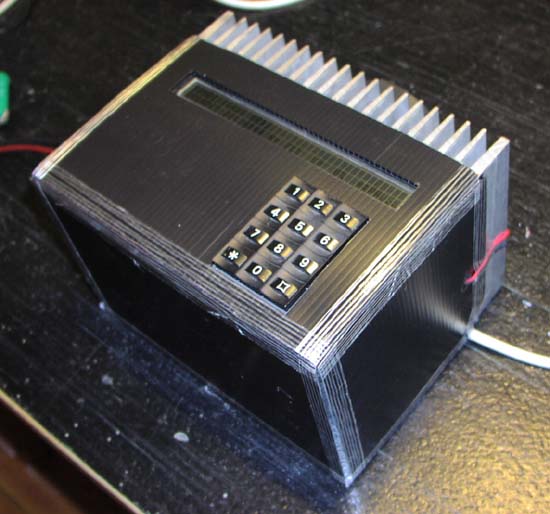 Case done

Case done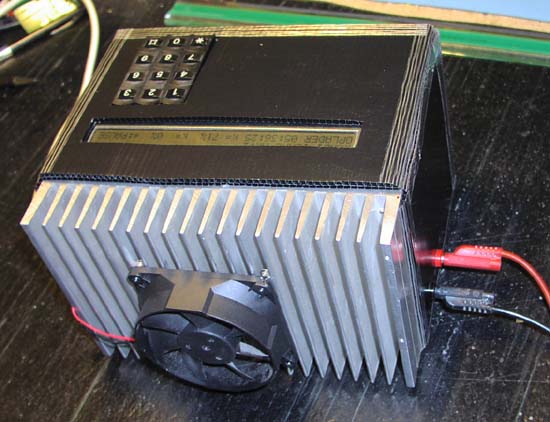 The huge heatsink gets a bit hot when charging fast,
so I added a 12 volt fan, running real slow and silent at 5 volts, now it is COLD !!